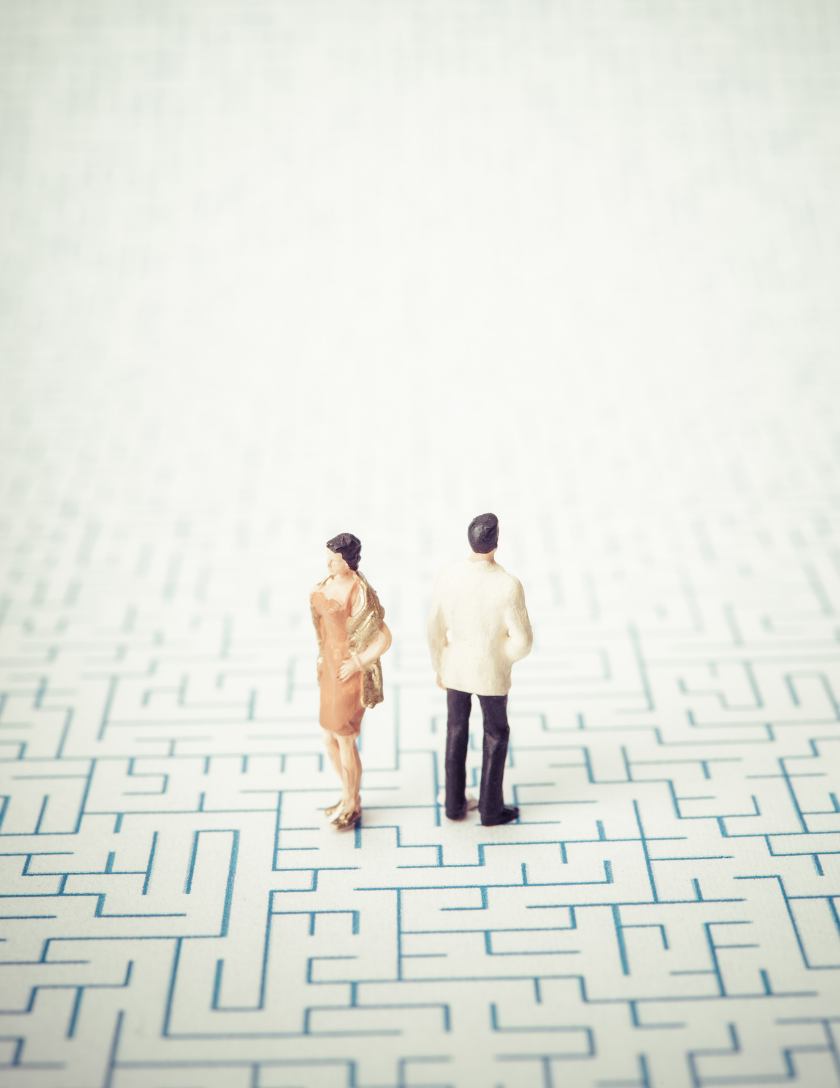 Perhaps you never thought that you would have to scour the internet for a divorce attorney.  We know that divorce proceedings can be frustrating, emotionally draining, stressful, and life-changing for you and your children.  We understand that a divorce is perhaps one of the most difficult situations to go through and realize the emotions and challenges that you face. .  
The divorce attorneys at the Liu Law Firm listen to your needs and work hard to meet your objectives so that you can move on with your life.  We strive to protect our clients' legal rights for custody and for our clients' fair share of asset and property division.  Whether through negotiation at mediation or fierce advocacy in the courtroom, we advance our clients' goals and seek positive outcomes.  
Our Allen family law office handles every aspect of divorce in Allen, Frisco, Dallas, McKinney, Plano, Fort Worth, Denton, Dallas County, Denton County, Collin County, and Tarrant County, including child custody, visitation, child support, both simple and complex property division, modifications.  Dedicated to the success and interest of our clients, we strive to recover financial and emotional investment in the marriage to build stronger futures for our clients and our clients' children.
What is the Divorce Process?
Grounds for Divorce
In Texas, there are both no-fault and fault-based grounds for divorce.Based on "insupportability", a no-fault divorce means that the marriage relationship is broken beyond repair due to differences in personalities, not due to the fault of any party so no fault needs to be proven.  On the other hand, fault-ground divorces may include:
Living apart – spouses have not lived together for 3 years or more

Mental hospital confinement – a spouse has been in mental hospital for 3 years or more and is unlikely to recover

Abandonment – one spouse intentionally left the other spouse for 1 year or more

Cruel treatment – one spouse is guilty of cruel treatment toward the other spouse of a nature that renders living together insupportable

Felony conviction – a spouse has been convicted of a felony (not based on the testimony of the other spouse), been imprisoned for 1 year or more in the Texas Department of Criminal Justice or federal/state penitentiary and has not been pardoned

Adultery – a spouse has committed adultery
Divorce Attorney's Role
Rather than telling you what you may be hoping to hear or making empty promises, a  divorce attorney should provide honest counsel and be a genuine advocate for his or her clients' interests both in and out of the courtroom, helping to navigate a realistic and wise course through the divorce process.  
Crafting lasting solutions to benefit you and your interests, a divorce lawyer should thoroughly explain each step of the legal process and answer your questions to ease your anxiety and stress during this difficult time. These questions can include… 
Who gets to keep the house

What happens to the assets 

How much Texas child support should be
A divorce attorney can investigate hidden assets in high net worth and contested divorce cases to protect your legal rights through each phase of the divorce proceeding and help you avoid mistakes
What is "Community Property" and What Does this Mean for My Case?
Texas is considered a "community property" state, meaning that property and debts acquired since the date of marriage will be divided in a "just and right manner" between each spouse.  The Court may also consider other facts such as fault in the breakup of the relationship and unequal earning power in making such a division.
Does Texas have Legal Separation?
No. Unlike other states, Texas does not have a process for legal separation, and the only legally recognized method for separation is divorce. Spouses thinking about divorce may also consider preparing a partition and exchange agreement or agreement incident to divorce in order to streamline the divorce process.
What is a Consultation For?
Whether you are considering divorce, know you want to file a divorced, or a divorce case has recently been filed against you, a consultation is an opportunity for you to speak with a child support lawyer or divorce attorney to discuss your family dynamics, finances, and relationships and individual facts and have your questions answered, determine what your legal options are, and to strategize on a path that meet your goals moving forward.  
After the divorce lawyer has been retained, a case or response will be filed on the client's behalf and the client will need to gather information relating to the case that the divorce attorney requests or specifies.
Once the divorce lawyer has compiled all necessary information, the divorce case can then proceed to a hearing or settlement negotiations; if the parties are unable to agree, then the case may be set for final trial and parties ordered to attend mediation; at hearing or trial, each party and their witnesses may have to testify before the court.
The child support attorneys and the divorce attorneys at the Liu Law Firm focus on our clients and their children from the beginning of the divorce process to the end and strive to minimize negative impact on the children.
For co-parenting classes, please see links below: 
Crossroads of Parenting and Divorce: Co-parenting (patschanz.com)
Divorce Attorney in Your Corner
The divorce attorneys at the Liu Law Firm recognize that every divorce case and each client is unique. Dedicated to keeping you informed about your case in real-time and to guide you through the legal process during this difficult time, we personalize our legal representation to meet your individual needs and to achieve your objectives. We know Texas family law, how the local courts work, and how to achieve your goals, approaching each case with compassion while keeping costs in mind. Call us today at (469) 949-9227 to see how we can help.
Learn How the Liu Law Firm May Help You
Get In Touch 
With Us
Submission of this form confirms your acknowledgment and understanding that no attorney-client relationship with our firm has been created.