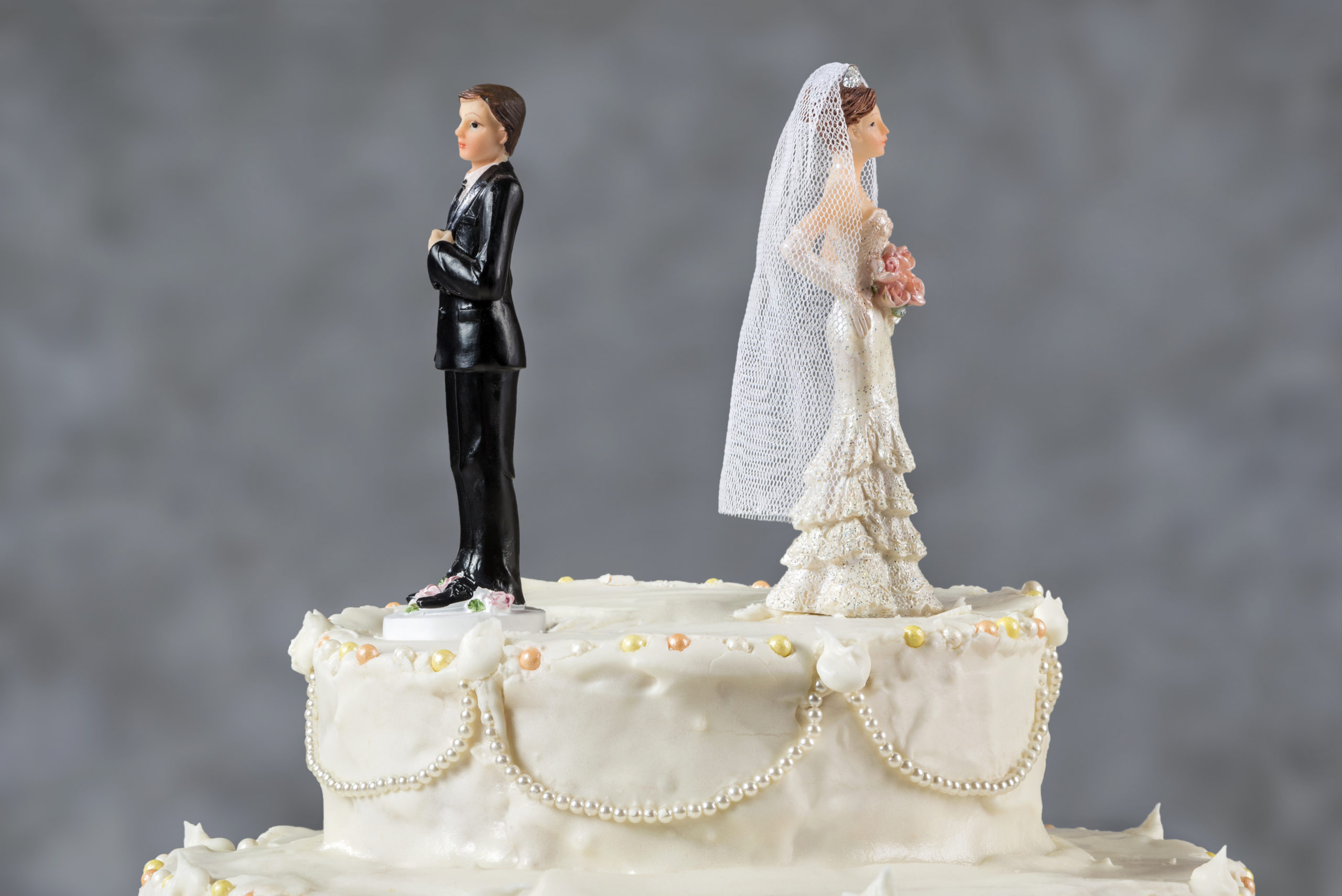 Filing for Divorce in Texas?
Divorce can be stressful and the process itself confusing and frustrating.  We have compiled some frequently asked questions about divorce in Texas.
To talk to Liu Law Firm about your Texas divorce situation, please Contact Us, call us at (469) 949-9227, or visit us at 333 E. Bethany Drive Bldg. H, Suite 110, Allen, TX 75002 today.
Where Will My Divorce Case be Filed?
Texas law requires that you have been a domiciliary of Texas for 6 months and a resident of the county for 90 days before you file for a divorce.  You may consider consulting with or working with a family law attorney who practices regularly in the county where you will be filing for divorce since that attorney will likely be more familiar and experienced with the specific courts in that county as well as local rules and procedures.
What Will Happen to My Finances?
Unless you have a premarital or marital agreement, all income earned during the marriage by either spouse is considered community property or belongs to both spouses in Texas, regardless of which spouse actually earned the income or whose account the income was deposited into.  This includes all retirement income as well as income earned from stocks and rental properties.  Unlike other states, Texas does not have alimony and regular payments made after divorce is finalized for a limited time period, otherwise known as spousal maintenance, is not guaranteed.
How do I Prepare for a Divorce?
While there are many aspects of a family law case that are beyond your control, preparation is key to effectively communicate your goals and expectations to your attorney.  Gather or organize as much evidence as possible, such as documents, financial account statements, text messages, screenshots, social media messages, or photographs, that will help prove up what you are asking for either in hard copies or digital format. You will also need to provide access to your documents and details about your finances to your attorney.  Consider sending all of your questions in a single email, teleconference, or meeting so as to save costs; daily correspondence with your attorney may only increase your costs and anxiety about your case.
Text messages and social media posts are often used as evidence in court.  While it may be tempting to retort with a quick, retaliatory text message or social media post, you should first consider how a screenshot of your message appears in court as an exhibit.
Texas is a one-party consent state, meaning that you can record a conversation that you are a part of without telling the other person in the conversation that you are recording your conversation with them.  Similar to text messages and social media posts, voice and video recordings are also often used as evidence in court.
How do I Choose the "Right" Attorney?
You should choose an attorney who will listen to what you have to say, will give you honest advice instead of telling you what you want to hear, has experience in Family Law, and, in particular, someone that you can trust.  An aggressive "bulldog" attorney who does not understand what you are going through can cause unnecessary damage to your personal relationships as well as drain your finances.  Ultimately, you should choose an attorney who is the right fit for you – not necessarily the most expensive attorney or the one who will take it for the lowest fee, but the attorney that you feel most comfortable with who can help you through this difficult transition.
How Much Does a Divorce Cost in Texas?
Most reputable family law attorneys require a retainer to be paid up front before providing legal services.  A retainer fee is an advance payment for future services to be rendered, similar to a down payment that will cover the initial expenses of starting the work.  The retainer fee is placed in a trust account, and each month, the trust account is deducted based on the work that is being done in the case.  Once the retainer fee is depleted, you will be required to replenish in order for work to continue.  You should make sure that you understand your financial obligations in full detail under the legal service agreement.
How much a divorce costs varies on a case-by-case basis.  Attorneys generally charge fees based on the amount of time spent working on your case and actual costs, such as filing fees.  Generally, based on experience, an attorney's billable rate is the amount of money that he or she charges per hour.
How do I get Child Custody in Texas?
Instead of using the term "custody", the laws under the Texas Family Code refers to parenting plans composed of "conservatorship", "possession and access" and "support".  "Conservatorship" can be defined as legal custody of a child and relates to which parent(s) may make decisions for the child, such as about the child's education or health.  "Possession and access" refers to visitation or when each parent will have physical custody of a child.  "Support" includes child support, medical support, and arrears.
Often used colloquially, "primary" parent means that such parent has the exclusive right to designate the child's primary residence; this does

not

mean that such parent is the primary decision maker for the child nor that such parent has sole custody.
What is Mediation in Family Law?
Usually required before trial, mediation is when a neutral, third-party mediator guides parties to an agreement; however, mediators are not obligated to ensure that the agreement is fair and equitable to both parties and cannot represent either party's interests.  A party is not obligated to settle, turn over any documents, or become agreeable or cooperative at mediation.
Except in cases involving family violence, reaching agreements between parties through mediation is preferable as it allows the parties to retain control over major decisions in their own case.
Can I Represent Myself in a Divorce?
Known as "pro se" litigants, parties who choose to represent themselves are held to the same standards that an attorney is held to.  While you have a right to represent yourself, any mistakes in understanding the law and procedure will be held against you regardless of a lack in legal background, experience, and training.
What is Fair in Divorce?
Divorce impacts what matters to you the most, touching on everything from your family relationships to your financial security.  But, beyond the legalese, stress, and emotions involved, a divorce is simply a division of properties accumulated during marriage and, if there are children of the marriage, a parenting plan.  Like mediation, a divorce may not necessarily result in what is fair and equitable to both parties.
Texas is a "community property" state, meaning that the court presumes that all property and assets acquired by either spouse during marriage are jointly owned and therefore subject to a "just and right" division.  These assets include salary, wages, overtime, and bonuses of either spouse earned during the marriage, income from community assets, and income from separate property generated during the marriage.  However, each spouse may demonstrate proof to rebut such presumption and establish properties and assets as his or her separate property that cannot be divided by the court.  "Separate property" are properties owned by either spouse before marriage, properties acquired during marriage by gift, will, or inheritance, properties purchased with funds from separate property, properties accumulated as a result of a written partition and exchange agreement, and tort recovery for personal injury and may be confirmed by the court as separate property upon tracing.
In divorce, the court can only consider what is in the best interest of the child in establishing a fair parenting plan, which is not necessarily what is fair or convenient for the parents.
Rather than promoting a "scorched earth" or "tit-for-tat" approach, we strive to be part of the solution and to help you survive your divorce and move on with your life.
What are Child Support Guidelines in Texas?
The application of child support guidelines is presumed to be in the best interest of the child under Chapter 154, Subchapter C of the Texas Family Code. In considering whether the application of the Child Support Guidelines would be unjust or inappropriate, the court considers:
(1) the age and needs of the child;
(2) the ability of the parents to contribute to the support of the child;
(3) any financial resources available for the support of the child;
(4) the amount of time of possession of and access to a child;
(5) the amount of the obligee's net resources, including the earning potential of the obligee if the actual income of the obligee is significantly less than what the obligee could earn because the obligee is intentionally unemployed or underemployed and including an increase or decrease in the income of the obligee or income that may be attributed to the property and assets of the obligee;
(6) child care expenses incurred by either party in order to maintain gainful employment;
(7) whether either party has the managing conservatorship or actual physical custody of another child;
(8) the amount of alimony or spousal maintenance actually and currently being paid or received by a party;
(9) the expenses for a son or daughter for education beyond secondary school;
(10) whether the obligor or obligee has an automobile, housing, or other benefits furnished by his or her employer, another person, or a business entity;
(11) the amount of other deductions from the wage or salary income and from other compensation for personal services of the parties;
(12) provision for health care insurance and payment of uninsured medical expenses;
(13) special or extraordinary educational, health care, or other expenses of the parties or of the child;
(14) the cost of travel in order to exercise possession of and access to a child;
(15) positive or negative cash flow from any real and personal property and assets, including a business and investments;
(16) debts or debt service assumed by either party; and
(17) any other reason consistent with the best interest of the child, taking into consideration the circumstances of the parents.
What Income Does the Court Consider in Calculating Child Support?
The court considers the following resources to determine the net income for child support calculations under Section 154.062 of the Texas Family Code:
(1) 100 percent of all wage and salary income and other compensation for personal services (including commissions, overtime pay, tips, and bonuses);
(2) interest, dividends, and royalty income;
(3) self-employment income;
(4) net rental income (defined as rent after deducting operating expenses and mortgage payments, but not including noncash items such as depreciation); 
and
(5) all other income actually being received, including severance pay, retirement benefits, pensions, trust income, annuities, capital gains, social security benefits other than supplemental security income, United States Department of Veterans Affairs disability benefits other than non-service-connected disability pension benefits, as defined by 38 U.S.C. Section 101(17), unemployment benefits, disability and workers' compensation benefits, interest income from notes regardless of the source, gifts and prizes, spousal maintenance, and alimony.
Is the Texas Child Support Cap for Everyone?
Texas presumes a cap on the amount of child support based on the payer's net income each month under the Child Support Guidelines of the Texas Family Code. This presumption can be rebutted based on the income of the parties and the proven needs of the child. For example, the court may not apply Child Support Guidelines if doing so would be unjust or inappropriate under the circumstances (such as a disabled child who requires specialized care).  
How Does the Child Support Cap Affect Me?
This will depend on the amount of the payer's net monthly income. If the payor's net monthly income is $9,200 or more, his or her child support obligation may be eligible for an increase, and a modification action may be imminent.  A payer's current support obligation will not automatically increase until the court enters an order modifying the child support obligation. The new Child Support Guidelines cap applies to any cases finalized on or after September 1, 2019, including any new modifications and custody disputes.
Income Decreased Due to the COVID-19 Epidemic – What Will Happen to My Child Support?
If there has been a "material and substantial change" in circumstances, the court may modify or change the child support at any time; in addition to considering numerous other factors, the court will examine whether there are intentional unemployment or underemployment and the proven needs of the child.
Looking for a Divorce Attorney? 
From filing for a divorce and obtaining a fair division of property, to ensuring that your children are supported financially, we are passionate about being your advocate as your family attorney.
Learn How the Liu Law Firm May Help You
Get In Touch 
With Us
Submission of this form confirms your acknowledgment and understanding that no attorney-client relationship with our firm has been created.